Exceptional service for you
A local, trusted, independent optician serving East Yorkshire for over 30 years.
Call us on 0800 977 5994.
Get any Second Pair of Glasses at Half Price
When you buy any complete new pair of glasses, you can choose a second pair at half price. Whether you would like a spare pair, a different look, designer sunglasses or a modified prescription for computer use, just choose any frame and lens combination and we will take 50% off the less expensive pair.
Opening Hours
Tomlinson Opticians are now working from new premises at Westfield House, North Newbald. Our freephone number is unchanged: 0800 977 5994.
Charity of the Year: Jerry Green Dog Rescue
For a number of years we have selected a Charity of the Year, raising over £5,000 through sale of lens cleaning sprays and cloths as well as donations for minor repairs.
Jerry Green Dog Rescue exists to provide a safe place for homeless dogs and to seek new loving places for them to live. They pioneer and provide the highest standards of welfare for the dogs in their care. With a local centre in Gilberdyke, this is a worthy local charity and we hope you will support us in our efforts.
In-Depth Exam
Following substantial investment in new equipment, we are pleased to launch our "in-depth exam," a new upgraded eye examination featuring the very latest Optical Coherence Tomography (OCT) technology. Providing a fabulously detailed 3-dimensional scan of the back of the eye, this amazing piece of equipment has revolutionised early detection and treatment of eye disease.
WHO WE ARE
Run by John Tomlinson, an optometrist with 35 years experience, we passionately believe that our independence assures you of an unmatched level of personal service and continuity of care.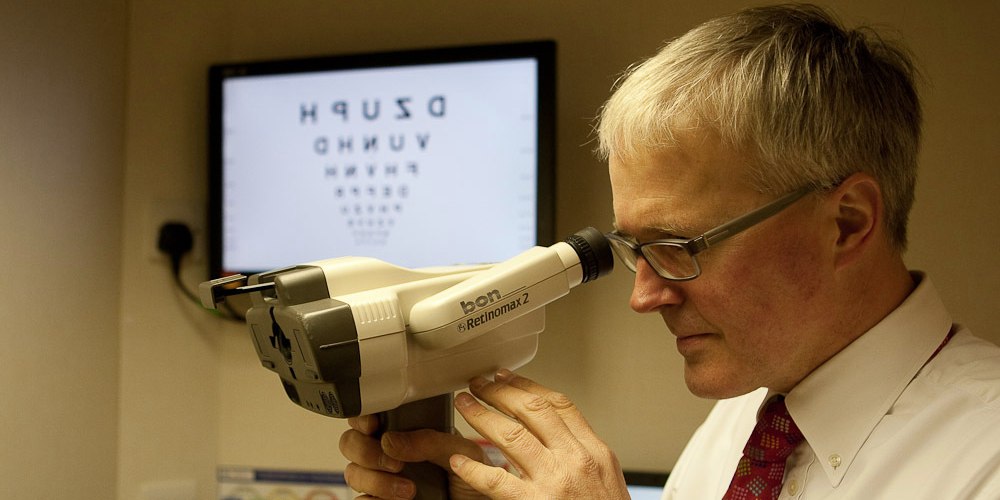 "My husband and I have been customers for some years now.. we wouldn't go anywhere else.. so good we travel the 80 mile round trip.. says it all I think. Excellent professional trusted service…"
- Mr and Mrs T