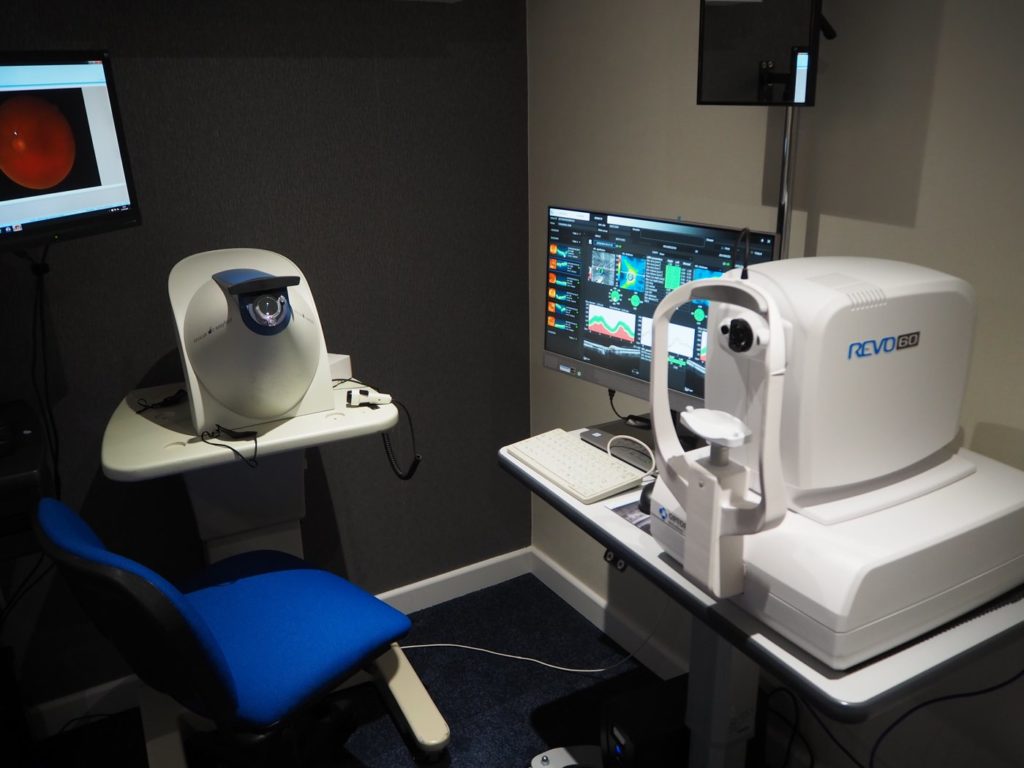 What is the In-Depth Examination?
Our new In-Depth Examination includes an OCT (Optical Coherence Tomography) scan. The OCT provides an ultra-detailed 3-dimensional scan of the back of the eye (retina, optic nerve, macula and retinal blood supply). It is a quick and painless procedure taking a couple of minutes generating an instant detailed result which helps us detect early signs of eye disease and offer appropriate advice.
Would I Benefit?
We would recommend all adults have regular OCT scans as part of their regular eye examination, but it is especially important for anyone over the age of 40, when the risk of conditions like glaucoma starts to increase significantly.
What is the Cost?
For those patients entitled to a basic eye test through the NHS (over 60s, diabetics, patients with family history of glaucoma), an upgrade to our in-depth exam costs only £20. For private patients, the total fee for the in-depth exam is £49.50
How do I Book?
Book by telephone or online in the normal way, specifying the in-depth exam, as this allocates the additional time required to interpret and explain the result.
Call now for your appointment: 0800 977 5994 or click the button below to book online.