A Breakthrough in Management for Short-sighted Youngsters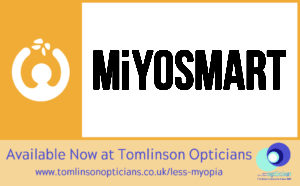 We are delighted to be the first practice in the area to be fully accredited to fit and supply Miyosmart lenses from Hoya. Rarely have we had a new product launch with as much potential to genuinely change lives!
This truly ground-breaking lens has been clinically proven in large scale trials to slow down the progression of short-sightedness, or myopia, by an average of 60%.
It is well known that a child who becomes myopic is likely to become progressively more myopic as they grow, usually stabilising in late teens or early twenties. What is less well known is that the more myopic a person is, the higher the risk of developing serious conditions such as retinal detachment and maculopathy in adult life. So this is about more than just needing regular changes of glasses with ever thicker lenses.