The initial fitting of your lenses is only the start of a long-term relationship with us which ensures your optimum eye health.
Our Aftercare Plus package has been specifically tailored to provide all the care your eyes and lenses need with some fantastic extra benefits. For a small monthly fee, payable by direct debit, we offer a package we believe is unrivalled: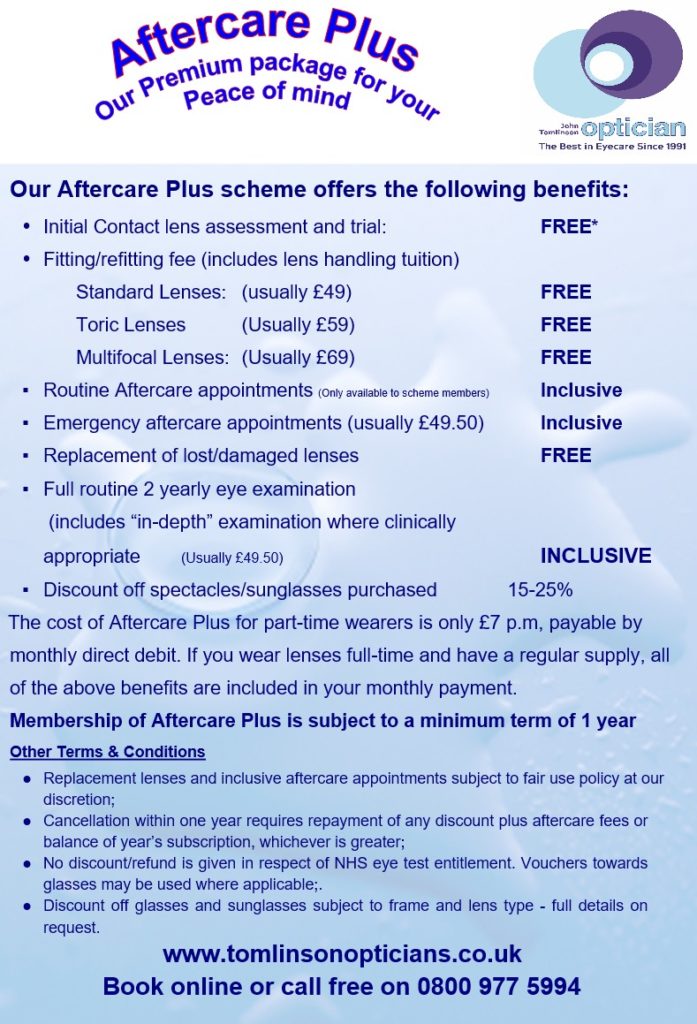 We offer this range of benefits because we firmly believe that contact lens wear requires the development of a long-term relationship to ensure your eye health. Because of this, we do not offer one-off, ad-hoc aftercare appointments – please ensure your scheme subscription is kept up to date so that we can continue to give you the care you deserve.